[Audio Webinar with Live Q&A] Realizing the Value of Enterprise Imaging: 5 Key Strategies for Success
This webinar will outline how to improve patient care, lower costs and reduce IT complexity through a well-designed Enterprise Imaging strategy. Using real-world examples (customer stories): we will discuss how hospital systems, healthcare providers and CIOs are strategically implementing enterprise imaging solutions to address these challenges and more.
Learning Objectives
A customized Enterprise Imaging strategy supports your organizations in these ways, and more.
Decrease Costs and Risks – learn how the combination of consolidation and cloud architectures can impact costs and scalability, along with cybersecurity issues
Improve Physician Productivity and Collaboration – an effective Enterprise Imaging strategy helps improve physician EHR experience by building a more comprehensive health record.
Effective encounter-based capture – learn how the latest enterprise imaging technologies can support point-of-care imaging to better support clinical, IT, and compliance objectives.
Workflow orchestration – care team communication is critical to effective patient care and health providers bottom line.
Cybersecurity – health systems are struggling to find the talent and processes required to keep up with ever evolving threats – learn how an effective EI partner can help.
Presenter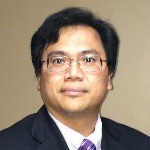 Hui-Siong Ng
Director Product Management, Enterprise Imaging & Radiology Solutions, Change Healthcare